Evaluation Cycle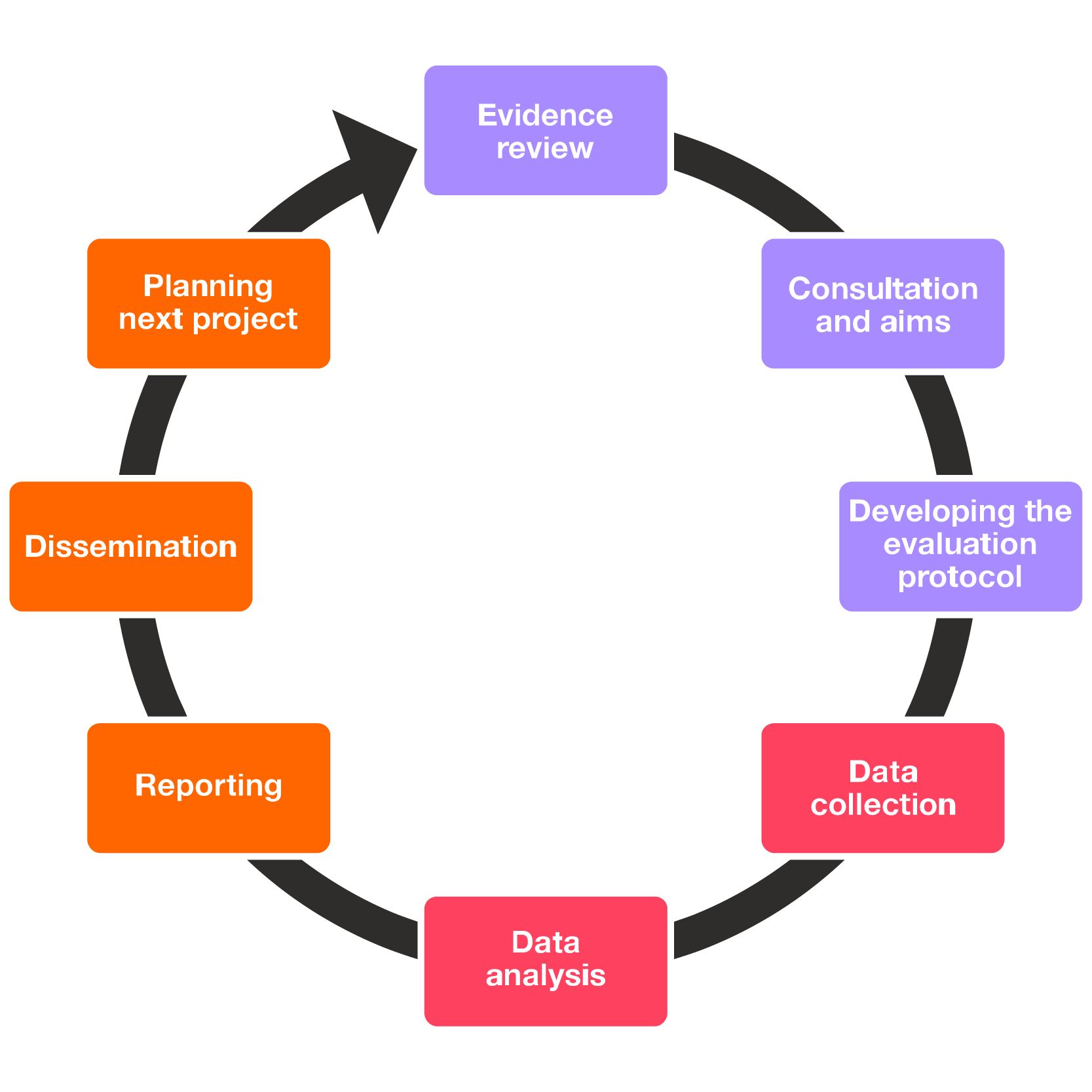 Any evaluation you undertake should be part of an iterative process, with your learning being used to help improve and develop the next phase or project. If you look at it in this way, rather than as a costly and time-consuming 'add-on', it becomes obvious that evaluation is an essential part of the process of delivering a project itself. The Evaluation Cycle offers an overarching framework in which to understand evaluation as this iterative process. It was developed by Willis Newson with researchers at the University of the West of England and will fit any kind of evaluation approach you adopt.
This cycle has three main phases: project planning; implementation; and reporting and dissemination. It is worth noting that the implementation phase (including data collection and analysis) is only one part of the cycle and that project planning and reporting and dissemination demand just as much, and possibly more, time and thought.
A published version of this cycle was developed by Norma Daykin, Meg Attwood and Jane Willis and its use should be credited to them wherever it is used.